Event Details
Be inspired by women making waves in the United States payments industry and beyond. Join us at the 2022 Symposium!
Our keynotes, panels, and break-out work sessions will help strengthen your skills while keeping you on top of industry trends. Hear from women leaders on a variety of subjects including current payments issues and initiatives, fintech, and leadership. You'll also have the opportunity to network with women at all levels and with diverse backgrounds in payment and fintech. This is a must-attend event for any woman who's serious about accelerating her career in the payments industry.
The Women in Payments Symposium is a unique event that provides perspectives from key women leaders in payments, supports diversity and gender parity, and includes topics impacting all aspects of the payments ecosystem. The format is split between networking breaks, keynote addresses, executive panel discussions and career development breakout sessions. This forum is an unparalleled opportunity that is empowering, current and immediately relevant to any woman pursuing a career in payments.
The Ritz-Carlton, Pentagon City is offering a limited number of rooms at a group rate of $199 USD per night. To take advantage of this special rate, reservations must be made no later than January 15, 2022
AWARDS DINNER - OPENING REMARKS
7:30 - 8:15 AM ET
BREAK-OUT SESSIONS
INNOVATION & DRIVING CHANGE
MANAGING A GLOBAL PAYMENTS BRANDS DURING GREAT TECHNOLOGICAL CHANGE
For some of us, "Venmo me" is pure innovation, but for generation z this is their expected experience. From catering to the digital first crowd to an aging population, companies will need to explore innovative ways to make it easy to pay in a mobile first world - while also offering incentives that build brand loyalty and trust. Against this backdrop, digital payments and new payments technology will continue on a rapid growth trajectory, making partnerships more important than ever. Join this session as it will discuss the importance of partnership from fintech's to enablers to networks in succeeding as a payments brand during a time of rapid advancements.
7:30 - 8:15 AM ET
BREAK-OUT SESSIONS
DIGITAL PAYMENTS
REQUEST FOR PAYMENT DEPLOYED: HOW VERIZON LEVERAGED RTP FOR CUSTOMER BILLING
Are you a biller that has heard about RTP's Request for Payment (RfP) capabilities but are struggling to find beneficial use cases? Or a bank that hasn't yet enabled RfP and are looking to see an example of how it's been done? Or interested in learning about how RfP works? In this session, we will be speaking with Verizon, BNY Mellon, and Citibank about their recent launch of real-time bill pay for retail customers and to find answers to some frequently asked questions about the experience.
7:30 - 8:15 AM ET
BREAK-OUT SESSIONS
LEADERSHIP AND CAREER DEVELOPMENT
CLOSING THE RACIAL WEALTH GAP
Black women in the US face unique challenges when it comes to building businesses and securing capital: only 3% of SBA loans are granted to Black entrepreneurs, and many of their companies face unprecedented hardships when economies falter. This was highlighted during the global pandemic, when 40% of Black-owned businesses in America closed, compared to 17% of white owned. What tools - from payments, to financing, to technology, to communities - are needed to build a truly inclusive financial future for all? What special role do women in leadership play in this process? Our panel explores the solutions we need to ensure racial parity in business.
8:15 - 8:30 AM ET

MAIN STAGE
8:30 - 9:00 AM ET

MAIN STAGE
9:00 - 9:45 AM ET

MAIN STAGE
9:45 - 10:30 AM ET
BREAK-OUT SESSIONS
DIGITAL PAYMENTS
2022 TRENDS: THE NEW CONSUMER AND WHAT IT MEANS FOR THE PAYMENTS INDUSTRY
Consumer behavior has changed significantly from pre-pandemic profiles. The new consumer expects and values inclusion, is choiceful and transacts with intent, and is more attune to convenience and safety. How can the payments industry properly address the new consumer habits without sacrificing growth objectives? Mastercard is proud to champion innovative ways to serve merchants and consumers of the future. Knowing and understanding consumers is the first step in being able to design payment solutions that deliver better experiences for everyone throughout the ecosystem.
9:45 - 10:30 AM ET
BREAK-OUT SESSIONS
INNOVATION & DRIVING CHANGE
THE CHANGING LOYALTY LANDSCAPE
Traditional loyalty tactics like points, miles or cashback are becoming a thing of the past. In fact, many loyalty offerings are so outdated that they've become obsolete to the consumers they're trying to attract; more than half of consumers said the pandemic led them to try different brands. This panel examines new trends shaping the loyalty landscape and opportunities for the payments industry to stay ahead of the game.
9:45 - 10:30 AM ET
BREAK-OUT SESSIONS
LEADERSHIP AND CAREER DEVELOPMENT
DEVELOPING THE NEXT WAVE OF WOMEN PAYMENTS LEADERS
Career development is an ongoing process of professional training, networking, and active engagement. This is particularly true for women in a field like payments, where men currently are in the majority. In this session, panelists will share the journeys they've each taken to reach leadership roles, discuss how their careers have developed over time, and lend insight into proactive career-building strategies for other women looking to blaze their own trails.
11:00 - 11:45 AM ET
BREAK-OUT SESSIONS
LEADERSHIP AND CAREER DEVELOPMENT
THE "R" WORD - CONFRONTING RACISM IN CAMOUFLAGE
Everyone knows diverse teams help make profitable businesses. Yet businesses still struggle with race-based diversity with research showing most diversity officers and anti-racist programs are set up to fail. Is this embedded in our false understanding of 'race' when looking to address institutional racism or do certain biases cloud our ability to tackle the problem on a much more fundamental level? This session will examine two schools of thought and their views on the subject of race and how to identify and stop race-racism evasion in organizations.
11:00 - 11:45 AM ET
BREAK-OUT SESSIONS
DIGITAL PAYMENTS
THE CRYPTO CONUNDRUM: BANKS IN THE AGE OF EVOLVING PAYMENTS
The crypto world has evolved dramatically with some 6,000 cryptos in existence today. This has occurred alongside an ever-changing global banking system, which has often been plagued by faulty implementation of new technological innovations and a growing loss of consumer confidence. What does the wider adoption of cryptocurrency mean for payments and what sort of future will that create for banks and central banks? This panel explores the themes in full.
11:00 - 11:45 AM ET
BREAK-OUT SESSIONS
INNOVATION & DRIVING CHANGE
THE FUTURE OF REAL-TIME PAYMENTS
The pandemic has intensified the need for additional infrastructure to support faster payments. As FedNow general availability approaches in 2023, there are increasing questions on how banks can keep pace with technological change and adapt in an era of rapid digital transformation. How can firms distinguish between the FedNow and RTP Networks? What will be their impact on the wider financial ecosystem? And how do these solutions and systems support – P2P, B2B, B2C and A2A payments? This session will shine a light on some of the real-time payment issues being addressed today and the technology that will look to change the payments landscape in the future.
12:45 - 1:15 PM ET
MAIN STAGE
1:15 - 2:00 PM ET
BREAK-OUT SESSIONS
INNOVATION & DRIVING CHANGE
THE GREAT RESIGNATION: HOW THE WAR ON TALENT IS IMPACTING WOMEN IN PAYMENTS
The past 18 months have brought great disruption to the workplace, and it's not slowing down. In addition to changing where they work, many people have changed who they work for. In July, 4 million Americans quit their jobs and joined "The Great Resignation". People left for better hours, more money and more flexibility. What can the payments industry do to keep good people? How will women be impacted? Change brings opportunity, so how can women take advantage of this opportunity to advance? This panel will explore the new realities of the war on talent and how women can get the best roles that fit the realities of today.
1:15 - 2:00 PM ET
BREAK-OUT SESSIONS
LEADERSHIP & CAREER DEVELOPMENT
ADDRESSING IMPOSTER SYNDROME: FROM CULTIVATING CURES THROUGH CREATING CONFIDENCE
One of the main barriers preventing women leaders from reaching their full potential isn't experience. It's a lack of self-confidence. Self-promotion is a key leading career development skill needed in the post pandemic workplace. But how can women cultivate this skill in an era of unpredictability? This session aims to help women improve their perception of their skills and to advise on how to highlight their accomplishments with confidence around their colleagues and senior leaders.
1:15 - 2:00 PM ET
BREAK-OUT SESSIONS
INNOVATION & DRIVING CHANGE
SUSTAINABILITY AND CONSUMER EXPERIENCE: MEETING THE NEEDS OF CONSCIOUS CONSUMERS

With growing concern over environmental, social, governance, a product's "purpose" has never been so critical. Conscious Consumers are redefining how purchases are made and expecting companies to do more when it comes to ESG initiatives. Financial Institutions have the opportunity to give consumers more power over the footprint of everyday activities. This panel will address HOW and to WHAT extent financial institutions can offer products to meet the Conscious Consumer's needs and change their behavior.
2:30 - 3:15 PM ET
BREAK-OUT SESSIONS
INNOVATION & DRIVING CHANGE
GROWTH OPPORTUNITIES IN PAYMENTS: WHY AGILITY MATTERS
In the evolving world of payments, organizations from financial institutions to retailers face an explosion of new payment options and business tools, plus changing customer behaviors which is one of the biggest drivers of disruption today. In this space of near-instant innovation and high-speed change, how can legacy players and payments providers respond with agility? What are the winning growth strategies and how can payments modernization drive opportunities in the payments ecosystem?
2:30 - 3:15 PM ET
BREAK-OUT SESSIONS
LEADERSHIP & CAREER DEVELOPMENT
WORKING UP: THE POWER WOMAN BLUEPRINT
Women have been taught to be fiercely independent as they move up the career ladder. Yet they are expected to speak less about business valuation or intellectual property as they approach motherhood and more about recipes and coupons. Similarly, many career women are increasingly wary about building relationships as they prioritize their long-term career goals. Can women truly have - rather than do it all? This session examines how successful women can navigate dating, love and relationships, especially as they climb up the corporate or business ladder and how to reimagine the realities of a working parent with real life examples of community building.
2:30 - 3:15 PM ET
BREAK-OUT SESSIONS
INNOVATION & DRIVING CHANGE
EXPLORATION OF THE METAVERSE
The presentation will be a discussion on emerging technology and payment models in the New Economy. This panel will engage seasoned payment professionals and our next generation of digitally native leaders to explore the Metaverse and its infinite opportunities. Topics will include the creator economy, virtual and augmented reality, Internet 3.0, and more.
3:15 - 4:15 PM ET

MAIN STAGE
4:15 - 4:45 PM ET

MAIN STAGE
4:45 - 5:30 PM ET

MAIN STAGE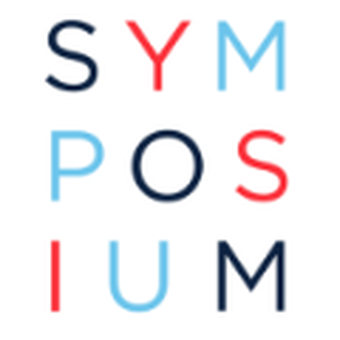 1250 South Hayes St, Arlington, VA 22202, USA