Event Details
Be inspired by women making waves in the EMEA payments industry and beyond. Join us at the 2023 Symposium! Our theme for this year is "Women- Driving the Pulse of Payments".
Our keynotes, panels, and break-out work sessions will help strengthen your skills while keeping you on top of industry trends. Hear from women leaders on a variety of subjects including current payments issues and initiatives, fintech, and leadership. You'll also have the opportunity to network with women at all levels and with diverse backgrounds in payment and fintech. This is a must-attend event for any woman who's serious about accelerating her career in the payments industry.
The Women in Payments Symposium is a unique event that provides perspectives from key women leaders in payments, supports diversity and gender parity, and includes topics impacting all aspects of the payments ecosystem. The format is split between networking breaks, keynote addresses, executive panel discussions and career development breakout sessions. This forum is an unparalleled opportunity that is empowering, current and immediately relevant to any woman pursuing a career in payments.

Sea Containers London
20 Upper Ground, London SE1 9PD, United Kingdom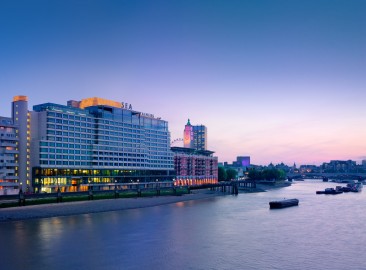 With a design reminiscent of a 1920s transatlantic cruise liner, award-winning food and drink outlets and an electric energy, Sea Containers London is the remarkable Southbank hotel. It's a destination where glamour meets brutalism – and it's your London anchor on the River Thames.
Accommodation Rates Available:
We have secured a limited number of rooms at Sea Container, London at a group rate of £322.80 per night on a first come first served basis. Room rates are quoted in pounds sterling for single occupancy, are inclusive of VAT and exclusive of breakfast Rooms sell quickly so be sure to make your reservations using the link provided below.
Reservations:

Book your group rate for Women in Payments EMEA Symposium 2023
- Click 'book a room' at the top right of the page
- Enter the chosen dates
- Enter group code WOMENINPAYMENTS
- Click 'Check availability' and then wait for it to refresh
- Click Book on the Standard Room.
- Then follow the instructions with credit card and name
The group rate will expire on Wednesday, March 22, 2023.
1:30 PM - 2:00 PM BST
Entrance of Victoria Embankment
2:00 PM - 3:30 PM BST
Library
LEADING YOUR CAREER TO SUCCESS
As the payments sector rapidly evolves, how can women in the industry navigate the everchanging landscape to build and advance their careers? Four executives discuss their career journey, how they utilised networking, mentorship and sponsorship opportunities, the barriers and challenges they have faced, and how they found fulfilment in their careers to propel themselves to new heights.
3:30 PM - 4:00 PM BST
Foyer area
4:00 PM - 5:30 PM BST
Library
CRYPTO, BLOCKCHAIN AND WEB3 - WHAT WILL THE FUTURE OF PAYMENTS LOOK LIKE THROUGH A CRYPTO LENS?
What are the challenges still facing mass adoption? This workshop will explore the current state of play for digital currencies at the height of crypto winter and the ways to mitigate risk and volatility within the industry. How do we encourage more Web3 development and how can big brands and banks use Web3 to heighten the consumer experience and reach a bigger audience?
5:30 PM - 6:30 PM BST
Entrance of Victoria Embankment
6:30 PM - 7:30 PM BST
Great Hall
NETWORKING AND AWARDS COCKTAIL
7:30 PM - 7:45 PM BST
Great Hall
7:45 PM - 8:30 PM BST
Great Hall
7:30 PM- 7:45 PM BST
LIVE STREAMED
7:45 PM - 8:30 PM BST
LIVE STREAMED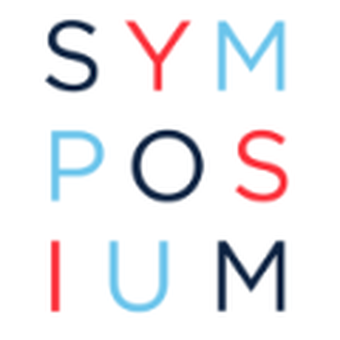 60 Victoria Embankment, London EC4Y 0JP, UK