Event Details
Be inspired by women making waves in the EMEA payments industry and beyond. Join us at the 2022 Symposium!
Our keynotes, panels, and break-out work sessions will help strengthen your skills while keeping you on top of industry trends. Hear from women leaders on a variety of subjects including current payments issues and initiatives, fintech, and leadership. You'll also have the opportunity to network with women at all levels and with diverse backgrounds in payment and fintech. This is a must-attend event for any woman who's serious about accelerating her career in the payments industry.
The Women in Payments Symposium is a unique event that provides perspectives from key women leaders in payments, supports diversity and gender parity, and includes topics impacting all aspects of the payments ecosystem. The format is split between networking breaks, keynote addresses, executive panel discussions and career development breakout sessions. This forum is an unparalleled opportunity that is empowering, current and immediately relevant to any woman pursuing a career in payments.

The Hotel Fénix Gran Meliá is offering a limited number of rooms at a group rate. To take advantage of this group rate, reservations must be made no later than Tuesday, April 15, 2022.

Address
Calle de Hermosilla 2
28001 Madrid
VIRTUAL / ONLINE ONLY
9:15 AM - 10:00 AM CET
MAIN STAGE
SUSTAINABILITY AS A KEY DRIVER FOR INNOVATION AND TRANSFORMATION
Climate change has become one of the world's most significant consumer concerns and increasing awareness around sustainability is starting to influence the financial services industry in multiple ways. Organisations are waking up to this and finding that the ESG conversation is broader than taking existing 'green' financial products and copy-pasting them into transaction services models. But what is the ongoing role of sustainability in the payment business? Is it to drive innovation, especially in the SME space (and if so, how)? Or are there other ways it is set to be a game-changer?
10:00 AM - 10:45 AM CET
BREAKOUT SESSION
LEADERSHIP & CAREER DEVELOPMENT
WORK, LIFE AND HAVING IT ALL: ACHIEVING PROFESSIONAL SUCCESS AND WELLBEING IN A POST-COVID WORLD.
The global pandemic has caused many of us to re-evaluate our lives and careers. For some, this has meant complete career changes and radical readjustment to social and professional environments, while for others, a simple evolution. Regardless of our choices, one thing is clear: the desire to achieve good work-life balance has never been greater. In the past, prioritising this goal was often perceived as a detriment to professional success, especially for women in the workplace, who often felt they had to work harder to prove their worth or conform to societal expectation and stereotypes. The discussion looks at whether the "Doing it all" mindset been disrupted by the prolonged bouts of social distancing and remote working brought on by the pandemic. It will examine the impact on our sense of self and the way we think about work and what it truly means to have it all, while also shining insight on how women can pursue their careers in a way that is sustainable and rewarding in a post-COVID world.
Moderator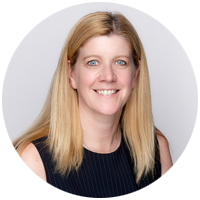 Alisa Copeman
Head of Marketing
Barclays Payments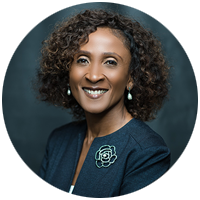 Esther Chibesa
Treasury & Trade Solutions Head Sub Saharan Africa
Citi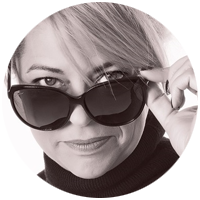 Neira Jones
Consultant- Payments, Fintech, Cybersecurity
Fraud
Independant Advisor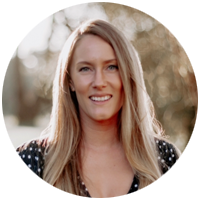 Rachel Tomlinson
Psychologist
Towards Wellbeing
10:00 AM - 10:45 AM CET
BREAKOUT SESSION
DIGITAL PAYMENTS
SECURING AFRICA'S DIGITAL FUTURE
Collaboration within the payments industry is key to ensuring a safe and secure payment systems in a mobile first digital economy. As such, risk and fraud management should form a major part of all global engagements with countries that need to be on top of emerging fraud and risk trends - and potential solutions. This timely discussion examines why risk and fraud management are crucial considerations within the innovation space, particularly in Africa, which is undergoing an exciting, game-changing digital transformation. It also examines how African fintech innovations, powered by mobile, are fundamentally improving users' financial lives, with many more opportunities remaining untapped.
Moderator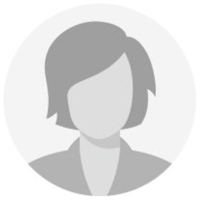 Makabelo Malumane
Managing Director, Head of Transaction Banking, Kenya and East Africa
Standard Chartered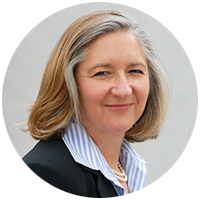 Paula Hunter
Executive Director
Mojaloop Foundation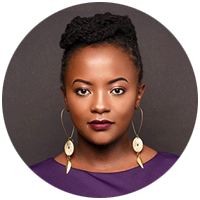 Abigail Komu
Digital and Financial Inclusion Specialist
Independant Consultant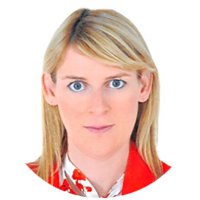 Meabh Maguire
Global Sales Director
CR2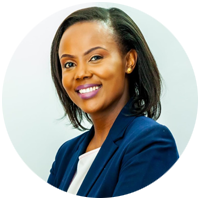 CatherineMuraga
Executive and Head of Engineering
Stanbic Bank Kenya and South Sudan
10:00 AM - 10:45 AM CET
BREAKOUT SESSION
INNOVATION & DRIVING CHANGE
PAYMENT SYSTEMS RISK & FRAUD MANGEMENT |PANEMEA
Collaboration across the ecosystem is key when it comes to curbing fraud and mitigating payments industry risks. Ideally it should include regulators, fraud experts, banks, system operators and fintech leaders all working together towards a common set of goals. Going forwards, risk and fraud management should form part of global engagements across Europe, the Middle East and Africa and the rest of the world, with countries continuously engaging and sharing insights on emerging fraud and risk trends and potential solutions for the 21st century and beyond. A panel examines the challenges and opportunities for the sector's major stakeholders – and what it takes to mitigate risk in a digital world.
NETWORKING & SPONSOR EXPO
11:15 AM - 12:00 PM CET
BREAKOUT SESSION
LEADERSHIP & CAREER DEVELOPMENT
LEADING HIGH PERFORMING TEAMS IN A HYBRID WORKPLACE
Workplace dynamics are rapidly shifting due to the pandemic as employees and managers have been challenged like never before. This discussion looks at the qualities and characteristics that define a great leader, and the required skills to engage, inspire and motivate a team to grow. It will also explore the future of leadership development in an era of constant change. What is necessary to attract high performers and provide a work environment where they can do their best work?
Moderator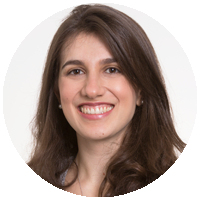 Marilia de Cara
Senior Managing Counsel - Payments & Fintech
Global
Booking.com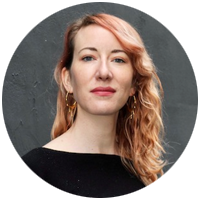 Maria Campbell
VP of People
Griffin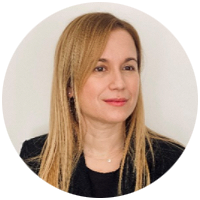 Laura Franco Sarto
Head of Corporate Sales, Western Europe- Managing Director
Bank of America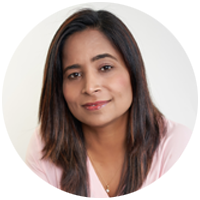 Ninika Nanda
Senior Product Leader
FIS Global (Worldpay)
11:15 AM - 12:00 PM CET
BREAKOUT SESSION
DIGITAL PAYMENTS
ONE COIN TO RULE THEM ALL: CBDC, STABLECOINS AND ASSETS: WHERE WE ARE TODAY
A discussion on the current developments of leading CBDC initiatives, with a focus on EU and UK. This talk also explores the evolution of the regulatory framework for crypto assets and how this will impact merchants, industry and consumers, including any interaction with other innovation in payments and payments regulation. The session will highlight recent changes in the CBDC initiatives, different approaches, benefits to cross border payments and wider pros and cons.
11:15 AM - 12:00 PM CET
BREAKOUT SESSION
INNOVATION & DRIVING CHANGE
THE NEW FRONTIERS FOR DIGITAL IDENTITY IN THE METAVERSE
The coming rise of the metaverse represents new frontiers for privacy, trust, and identity. This session explores that metaverse and its infinite opportunities, discussing the creator economy, virtual and augmented reality, and Internet 3.0. One of the key issues is around fixing fraud and ensuring data security for the long term through verified self-sovereign digital identities. The panel explores how companies can address the importance of trust, whether verified self-sovereign digital identities are a silver bullet and how Trusted Transactions can benefit an organisation.
Moderator
Lottie Wells
Head of Women in Crypto Initiative and Diversity Lead
Wirex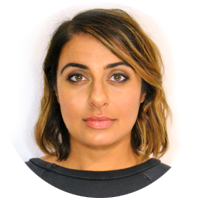 Seema Khinda Johnson
Co-Founder & COO
Nuggets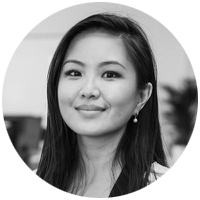 Min Teo
Managing Partner, Ethereal Ventures & Advisor
ConsenSys Mesh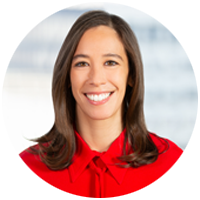 Tiffany Wan
Managing Director, Global Head of Product Strategy
Bank of America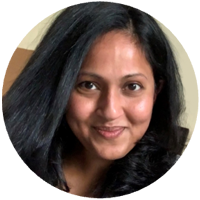 Anu Widyalankara
Market Infrastructure and Retail Payments Lead, Senior Manager, Global Payments Practice
Accenture
12:00 - 12:15 PM CET
MAIN STAGE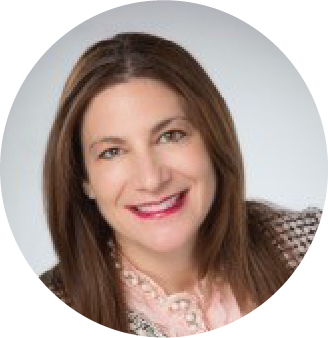 Allison Barbosa
Chief Commercial Officer
Women in Payments
LIVED STREAMED SESSIONS
9:00 - 9:15 AM CET

MAIN STAGE
9:15 - 9:20 AM CET

MAIN STAGE
WELCOME AND KEYNOTE INTRODUCTION
9:20 - 9:45 AM CET

MAIN STAGE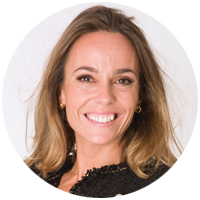 Maria Ruiz Andujar
Global Head of Strategy and Products - Global Cards & Digital Solutions Division
Santander
9:45 - 10:30 AM CET

MAIN STAGE
EXECUTIVE PANEL
The pandemic has accelerated the adoption of digital payments and heightened expectations for a convenient, seamless, and customized experience across the customer's payments journey. It has also altered the skills needed to build a successful career in the payments market. This discussion explores the tools and innovation that are needed to build a more connected digital commerce ecosystem, and delves into the skills and attributes needed for women to be successful in the payments space. Join this panel of exceptional women leaders and innovators, as they share insights and pearls of career wisdom from the forefront of the new payments world.
LEVERAGING AI IN PAYMENTS
AI and machine learning are transforming the world at an unprecedented rate. As these trends sweep through the payments industry, what changes can we expect, and what side effects are less visible but equally important to address? A panel of experts will share hard-won insights on how their firms are at the forefront of realising AI's potential across several business verticals. They will also discuss emerging public policy concerns around bias and privacy.
11:45 - 12:15 PM CET

MAIN STAGE
AWARDS PRESENTATION
Our awards program recognizes the achievements of women who have distinguished themselves as leaders, innovators, rising stars, and consummate professionals. Join us as we celebrate the 2022 winners!
12:15 - 1:00 PM CET

MAIN STAGE
PAYMENTS AROUND THE WORLD
A look at the trends, policies and innovations that are shaping the future of payments across the globe - and the challenges and opportunities that exist for incumbents, fintech disruptors and customers.
Moderator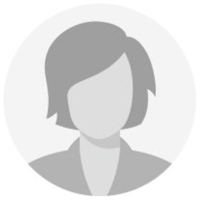 Miroslava Betinova
Head of Fintech
Griffin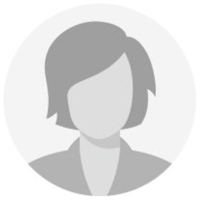 Saskia Devolder
Strategy Cross-border Payments
Swift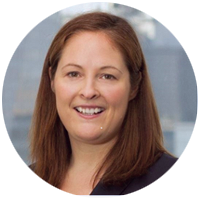 Alison Livesey
Managing Director, Head of Financial Institutions Sales Strategy & Business Development
JP Morgan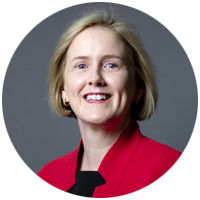 Liz Oakes
Executive Vice President
Mastercard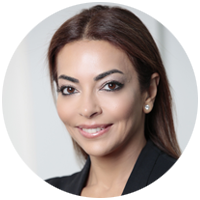 Duygu Yenidogan-Schmidt
VP, Head of GNS Product & Marketing
AMEX
2:00 - 2:45 PM CET

MAIN STAGE
WOMEN IN POLICYMAKING: WHAT DOES DIVERSITY LOOK LIKE IN GOVERNMENT?
What does diversity look like in policymaking across government when it comes to payments and monetary policy? Highlighting senior female leaders from governments across Europe, this panel will discuss the challenges faced by women in this sector – and try to understand how questions and decisions around policy can be better shaped with diversity in mind. Are there shortcomings in current policymaking methods when it comes to diversity and inclusion? What are the opportunities for positive policies to encourage more inclusion across the sector; from industry players to the products we design, to the consumers we work with.
3:15 - 4:00 PM CET

MAIN STAGE
IN A WORLD WHERE CARDS DON'T EXIST, WHAT SHOULD A PAYMENT SOLUTION LOOK LIKE?
If the perfect payment instrument was built from scratch, what would it look like? Is the 'killer' payment solution an amalgamation of existing technologies or a completely new payment instrument designed specifically for the future we are stepping into? These are the important questions being explored as new advances in the sector approach, with the world's most influential players exploring new methods and services. As payments become increasingly immaterial and instantaneous, new needs and new suppliers arise, forcing industry players to innovate like never before.
4:00 - 4:45 PM CET

MAIN STAGE
INNOVATION PANEL
Future proofing financial services – fintech continues to boom, offering consumers new and exciting ways to buy, save and give money. But are we keeping up with the changes that are needed to support the latest technologies within the global financial system? Especially with the growing popularity of digital currencies, the connected economy, the rise of Web3 and all the mobile apps rebuilt on decentralized blockchain technology. Historically there's been a lack of infrastructure for regulators and banks to test the proper framework for these kinds of services. What can we do to keep up with the pace of innovation and to mitigate risk along the way for consumers and businesses alike?
Moderator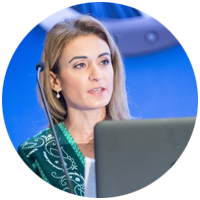 Sophia Bantanidis
Future of Finance
Citi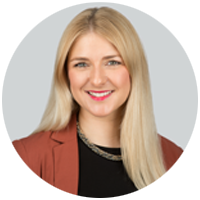 Hayley Bromilow
COO
Innovate Finance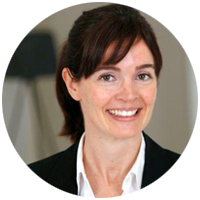 Ainhoa Campo
Head of Open Innovation
BBVA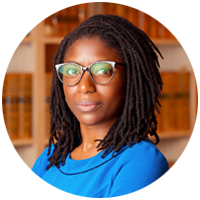 Funmi Dele-Giwa
General Counsel & Head of GRC
MFS Africa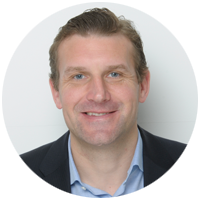 Eric Horgan
Head of Product Europe, Payment Services
Elavon
4:45 - 5:15 PM CET

MAIN STAGE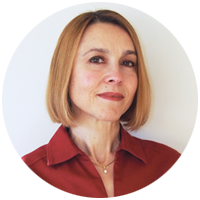 Patricia Gestoso
Global Head Scientific Services
Biovia
5:15 - 5:30 PM CET

MAIN STAGE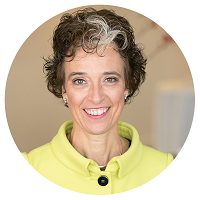 Kristy Duncan
Founder and CEO
Women in Payments
IN PERSON AND STREAMED ONLINE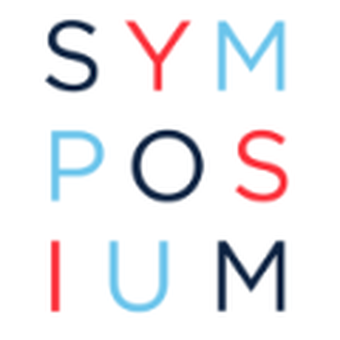 Solaruco building Ciudad Grupo Santander Avenida Cantabria s/n 28660 Boadilla del Monte, Madrid, Spain